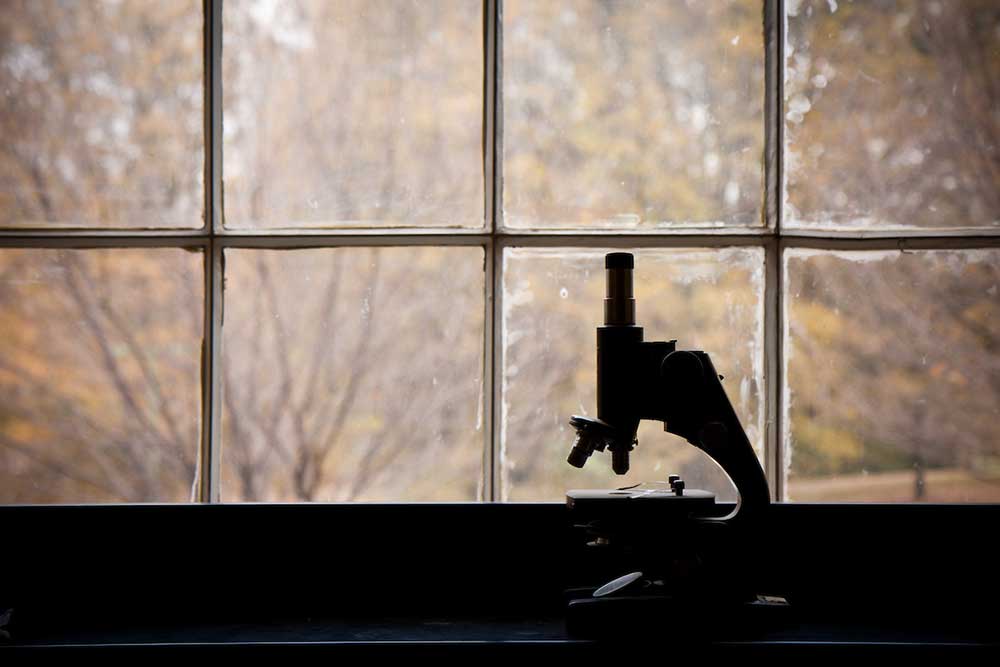 Researchers need to complete the Research Regulatory Review to ensure all appropriate overview committees are aware of, and have conducted a proper review of research projects before they begin.  The Office of Research and Sponsored Programs can also provide information on requirements.
NIH-funded investigators and staff involved in clinical trials must complete training in Good Clinical Practice (GCP) and the principles of the International Conference on Harmonization (ICH).
Wake Forest University requires Responsible Conduct of Research training for all undergraduate students, graduate students, and postdoctoral researchers paid by NSF grants.
Work with Recombinant DNA
Individuals or laboratories planning on using recombinant DNA in research must first file an application with the Wake Forest University Institutional Biosafety Committee (IBC). The IBC establishes and maintains a control system for the use and management of biohazards within all campuses of the University. A copy of the approved application must be kept within the laboratory where research is performed.
IBC Application
The following IBC Application should be used by researchers at Reynolda Campus, Wake Downtown B60, and The Center for Nanotechnology:
The National Institutes of Health (NIH) have published NIH Guidelines for Research Involving Recombinant or Synthetic Nucleic Acid Molecules, to be followed when using recombinant or synthetic DNA or RNA in research. The IBC uses these guidelines during the application approval to ensure all requirements are met.
The Centers for Disease Control (CDC) have also published Biosafety in Microbiological and Biomedical Laboratories 5th Edition, in conjunction with NIH, for working with all potential biohazards in the lab. Laboratories must follow the guidelines as described, and are encouraged to call the EHS Department for guidance and assistance.
Work with Human Participants
The Reynolda Campus Institutional Review Board (IRB) protects the rights and welfare of human participants involved in research conducted under the auspices of Wake Forest University, in accordance with its Federal-wide Assurance and 45 CFR §46. Research that includes human participants must first be reviewed and approved by the Institutional Review Board.
Use of eIRB is required for all new research studies involving human participants.
Working with Animals in Research
Any work involving the use of animals in research must be reviewed and approved by the Animal Care and Use Committee, under the direction of the Animal Welfare Program.  The goal of the Animal Welfare Program is to ensure that animals at Wake Forest are always treated ethically and humanely. It is comprised of several components: the Institutional Official, the Attending Veterinarian and care program, the Institutional Animal Care and Use Committee, training in the care of laboratory animals, and the Animal Research Oversight unit.
Questions?
Need to report an unsafe condition or incident?
Phone: 336.758.EHAS (3427)
Email: wfuehs@wfu.edu
Office Location: The EHS building is in the Facilities Compound on Wingate Road. It is the last building on the left up from Fleet Services, next door to Landscaping.